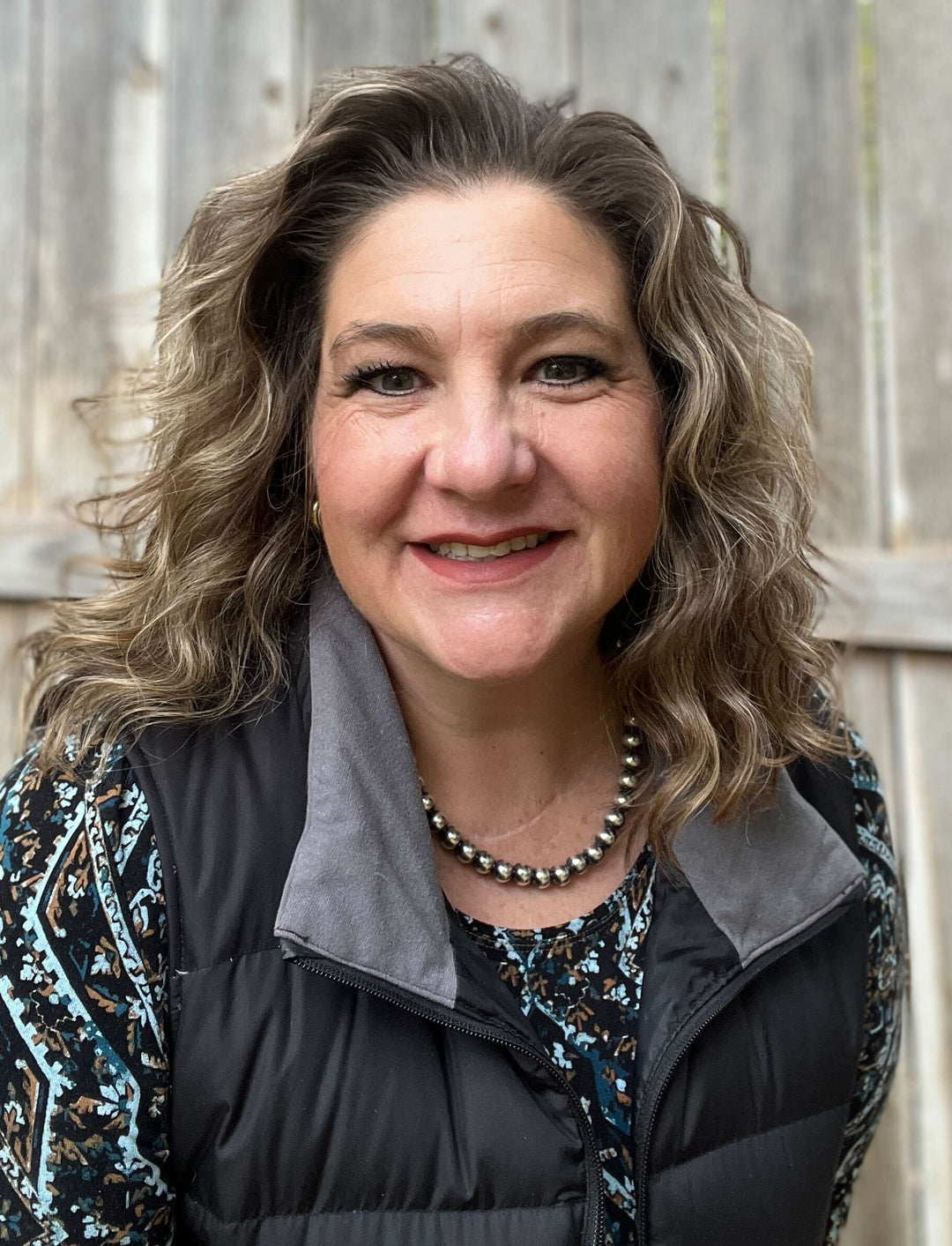 Heidi White
In 2006, after the birth of her second child, Heidi White left her nine year career as a nurse to stay home and raise her two children.
In August of that same year, on a whim, she took a class on making fused glass and wire jewelry and an artist was born.
Over the next years she began to incorporate her new love for glass, stone, and wire jewelry into unique one-of-a-kind designs.
Along the way she developed a keen eye for quality gemstones and findings. When an opportunity presented itself to incorporate her love of gemstones and inspire her artistry, Heidi was able to acquire StonesnSilver.
When she's not working on new designs or hunting the perfect strand of gemstones, Heidi enjoys spending time with her husband and children and relaxing at their family ranch.
About our Gemstones
We have beautiful high-quality beads at unbeatable prices.
Many strands are hand-picked for the very best quality.
We seek out rare, hard-to-find stones that you won't see anywhere else including Rainbow Calcilica, Gaspeite, Natural and Branch Coral, Sugilite, Chaorite, Mexican Opals, and Mammoth Ivory.
We have a large selection of American Turquoise and specialize in gemstone beads found here in the USA . . . some of the turquoise beads we carry include: Kingman, Number 8, Morenci, Castle Dome, Fox, Carico Lake, Dry Creek, Lone Mountain, Tyrone and Sleeping Beauty Turquoise beads.
Some of the USA stone we carry include:
Wild Horse, Hickoryite, Petrified Wood, Oregon Opal, Owhyee Jasper, Salt River Serpentine Beads, Septarian Nodule beads, Utah Fossilized Dinosaur bone beads, Utah Tiffany Stone beads, Wonderstone beads and more.
We also carry a HUGE assortment of gemstone heisi and shell heishi and everything the creative jewelry maker or jewelry designer will need in the way of pendant beads, cabochons for wire wrapping and specialty stones.
Visit our collection of silver findings to complement any of your gemstone choices.
Why shop with us?
90% of our products are hand-selected to provide you the highest quality.
We spend many hours researching and traveling to find rare and hard-to-find stones.
We buy from a large variety of suppliers and therefore carry a large selection of "less common" items.
On some of our specialty cuts, we offer the ability to buy one bead as opposed to an entire 16-inch strand. This ensures you may still acquire the needed beads for a jewelry project incorporating more expensive stones without the investment of purchasing an entire strand.
We strive to keep our prices low. Please let us know if you find something of the same quality, that was hand-selected, at a lower price elsewhere and we will adjust our price.
There are no minimums whatsoever.
We specialize in rare & hard-to-find gemstones, American Turquoise, gemstones from USA mines and Natural Coral . . . check out our selection!